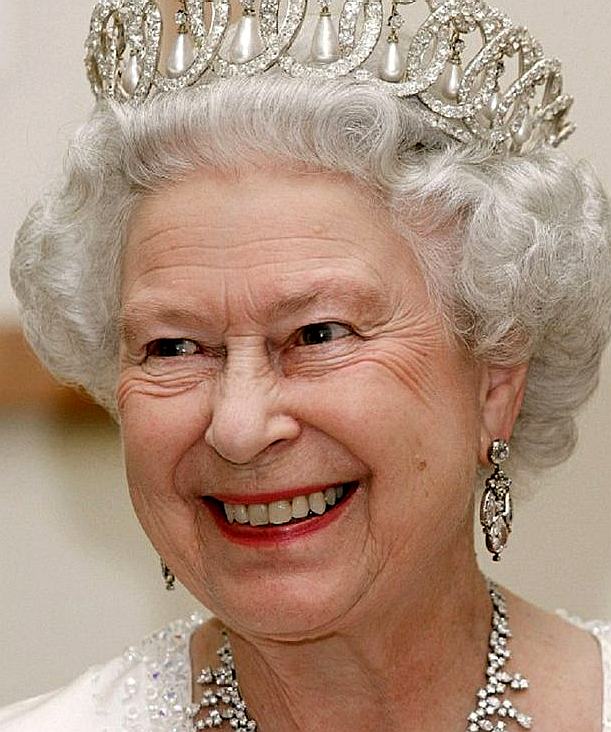 Her Majesty, Queen Elizabeth
The are a number of vessels that bear the name: "Queen Elizabeth." Their are three Cunard liners: RMS Queen Elizabeth, Queen Elizabeth 2 (QE2) and MS Queen Elizabeth (QE), a nuclear powered aircraft carrier, HMS Queen Elizabeth (RO8), HMS Queen Elizabeth dreadnought battleship, and a solar powered Canadian canal boat.
Of these in pollution terms, the canal boat is a shining star. The dirtiest is the RO8, because of the dumping of spent nuclear material in the oceans.
ABOUT THE QUEEN
Great Britain, or the United Kingdom, is a Constitutional Monarchy ruled by Queen Elizabeth Windsor at the time of writing.
Queen Elizabeth II became Queen of the United Kingdom and Head of the Commonwealth on 6th February 1952. She is head of the British Royal Family, has 4 children, 8 grandchildren and 7 great-grandchildren.
Queen Elizabeth II became Queen of the United Kingdom and Head of the Commonwealth on 6th February 1952.
She is the 32nd great-granddaughter of King Alfred the Great who was the first effective King of England 871-899.

She was crowned at Westminster Abbey on 2nd June 1953, nearly eighteen months after she succeeded her father, King George VI who died on 6th February 1952.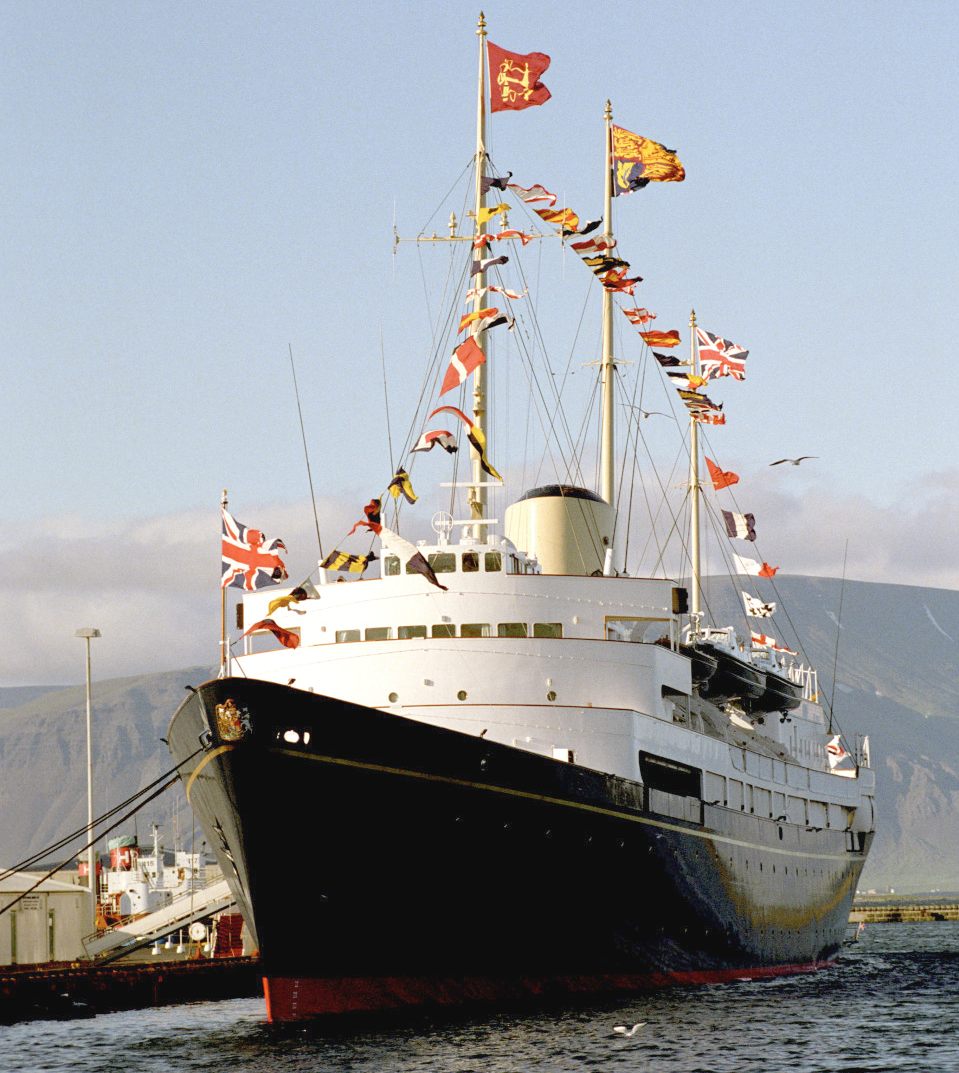 The Royal Yacht Britannia was decommissioned on 11 December 1997, causing the Queen to shed a tear.

On 21st December 2007 she became the oldest reigning British monarch having lived longer than Queen Victoria who died 22nd January 1901 aged 81 years, 7 months and 29 days.
In 2012 Queen Elizabeth II celebrated the Diamond 60th Jubilee of her reign. The 2nd June 2013 was the 60th anniversary of her coronation.

On 20th November 2012 Queen Elizabeth II celebrated her 65th wedding anniversary.
On 21st April 2018 she became 92 years old.

On 10th September 2015 Queen Elizabeth II became the longest reigning monarch in over 1,200 years of British History when the length of her reign surpassed her great-great-grandmother Queen Victoria who reigned for 63 years and 7 months from 20th June 1837 to 22nd January 1901.
In April 2021, the Queen will be 95 years old. Long live the Queen.
ROYALS GALLERY 2018
Andrew Duke of York

Anne Princess Royal

Autumn Phillips

Beatrice of York

Camilla Duchess Cornwall

Catherine Duchess Cambridge

Charles Prince Wales

Charlotte of Cambridge

Dianna Princess Wales

Edward Earl Wessex

Eugenie of York

Elizabeth Majesty Queen

George of Cambridge

Harry Duke Sussex

Isla Phillips

Jack Brooksbank

James Viscount Severn

Lena Tindall

Louis of Cambridge

Louise Lady Windsor

Mark Captain Phillips

Meghan Duchess Sussex

Mia Grace Tindall

Mike Tindall

Peter Phillips

Philip Duke Edinburgh

Sarah Duchess York

MP

Savannah Phillips

Sophie Countess Wessex

Timothy Laurence V. Admiral

William Duke Cambridge

Zara Tindall
AMBIGUITY
There is no connection between the British head of state and the Elizabeth Swann, except that in the glorious days of sailing galleons and cannons, the Victory and Warrior, Britain almost literally ruled the waves - with a technological lead. Today, the Elizabeth Swann could be considered to be the (clean) Queen of the Seas, once constructed and tested for speed - and she is a design concept of British origin. Other than geographical emanation and high design ideals, and the name 'Elizabeth,' there is no link.
The name 'Elizabeth' in this context comes from Miss Swann, a fictional character in the Pirates of the Caribbean series of films by Disney, though Her Majesty has been inspirational in other areas. No disrespect intended to the British Monarch, where it is plain that Her Majesty very much enjoyed her time afloat on the Royal Yacht Britannia, and of course her husband, the Duke of Edinburgh was a Navy man.
Since the Second World War, British sea-power has waned as the Empire contracted, giving way to globalization and US, Russian and Chinese super-powers. Military aircraft carriers and submarines are typically nuclear powered and extremely dangerous radiation wise, where commercial shipping is bunker fuelled with dirty exhaust emissions. The UK has nuclear powered submarines and aircraft carriers, and is thus a contributor to nuclear end-of-life dumping, the reverse of what we are striving for. We are trying to clean up our act.
With the International Maritime Organization making moves to cleaner ocean transport, now demanding low sulfur diesel fuels, (electric) solar and wind powered shipping could be the pinnacle of environmental achievement - if it comes to pass.
We should like to see nuclear power outlawed, along with the moves to zero carbon shipping. Why can't we have zero radiation shipping?
Please use our A-Z INDEX to navigate this site