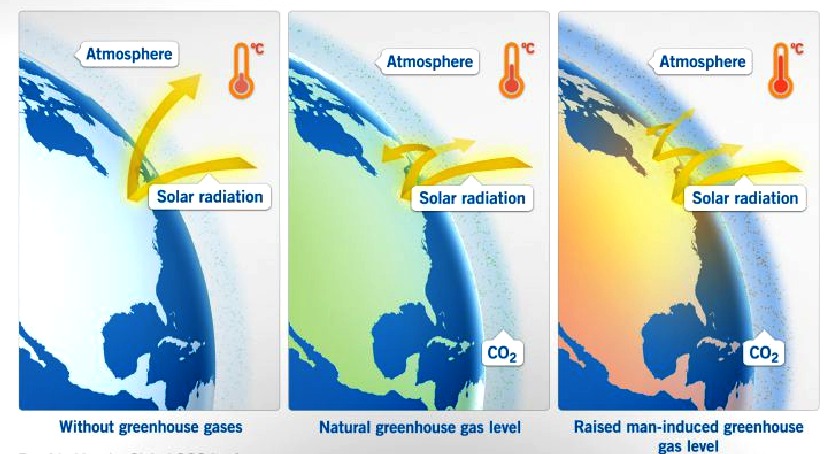 The Cleaner Ocean Foundation works to help protect the "seven seas" from the effects of anthropogenic global warming. Climate change is worsening an already unprecedented scarcity of resources, including water and farmable land in some of the world's most volatile and impoverished regions.
Carbon dioxide (CO2) is essential to life on Earth but too much in the atmosphere is a bad thing where greenhouse gases prevent the sun's heat from escaping back into space, keeping the Earth warmer than is comfortable for plants and animals to survive - hence changing our climate.

CO2 naturally moves into and out of the atmosphere. For example, plants take up and use CO2 to produce energy, and animals breathe out CO2 made from using energy. The greatly increased amount of CO2 in the atmosphere resulting from human invention and industrialization, is causing the Earth's temperature to rise rapidly.

The IPCC's Special Report of 1.5 Degrees (October 2018),reinforced the fact that a 1.5 degree world cannot be reached without deployment of all clean technologies. This is one of the major challenges facing mankind at this time.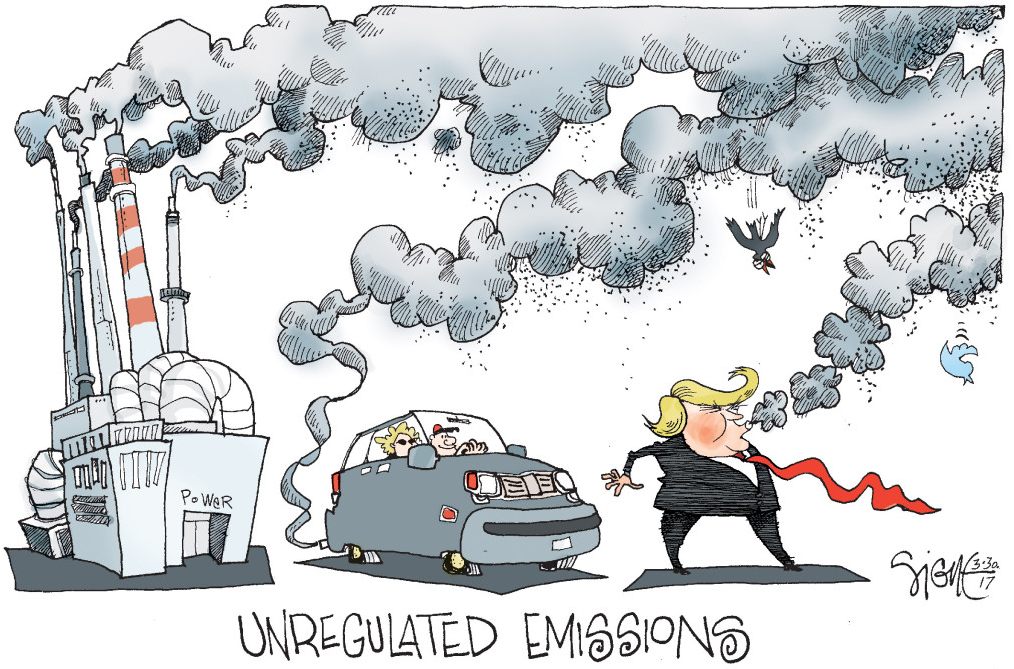 The US voted out Trump, but not until he'd done significant damage to the Paris Agreement, adding fuel to global warming. What were they thinking of voting him in, other than dollars and cents. The heat waves in California and Canada may in part be attributed to irrational voting behaviour, that ruthless politicians take advantage of, to deny what should be obvious to everyone.
ENERGY BUDGET
Climate change occurs when changes in Earth's climate system result in new weather patterns that last for at least a few decades, and maybe for millions of years. The climate system is comprised of five interacting parts, the atmosphere (air), hydrosphere (water), cryosphere (ice and permafrost), biosphere (living things), and lithosphere (earth's crust and upper mantle).
The climate system receives nearly all of its energy from the sun, with a relatively tiny amount from earth's interior. The climate system also gives off energy to outer space. The balance of incoming and outgoing energy, and the passage of the energy through the climate system, determines Earth's energy budget.
When the incoming energy is greater than the outgoing energy, earth's energy budget is positive and the climate system is warming. If more energy goes out, the energy budget is negative and earth experiences cooling. Oh joy. How do we arrange for that?
The hardest thing to do when thinking of ways to combat climate change: is change.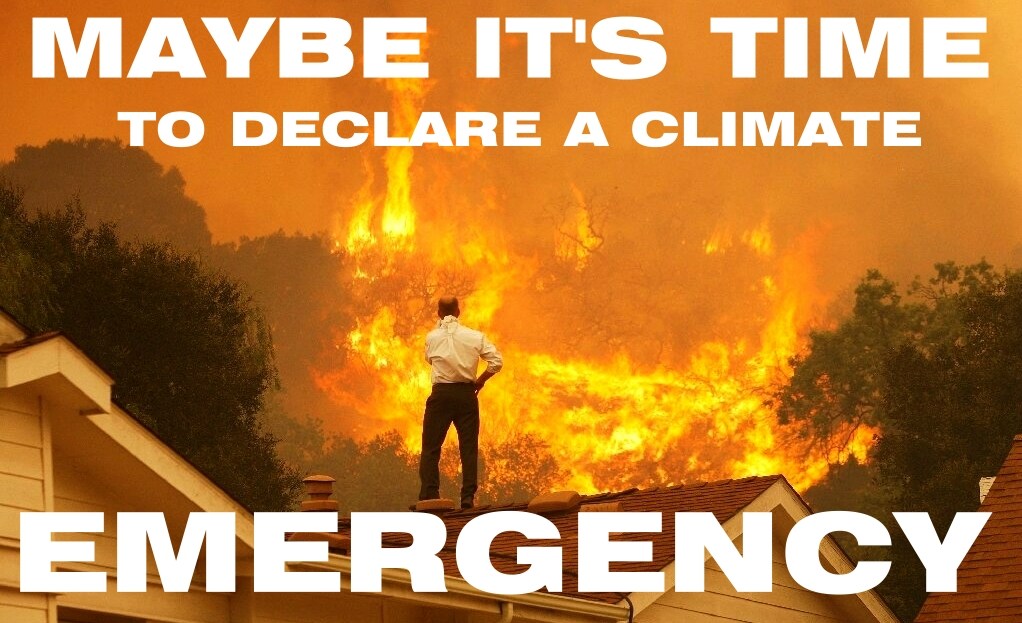 Many countries have declared a state of climate emergency, but carry on as before, hoping to gain economic advantage over their neighbours. China, India, Russia and the USA are some of the most two-faced. At least Trump admitted that he was not going to agree to any binding targets. In that respect he may be more honest, but it is generally agreed outside the US that he's still wrong to gamble with the lives of billions - without any rescue or reserve plan. Come on Donald, it's okay to admit a mistake.
SIX WAYS WARMING IS AFFECTION OUR OCEANS :-
1. Coral bleaching

As early as 1990, coral reef expert Tom Goreau and I pointed out that mass coral bleaching events observed during the 1980's were probably due to anomalously warm temperatures related to climate change.

Mass coral bleaching results in the starvation, shrinkage and death of the corals that support the thousands of species that live on coral reefs.
2. Fish migration

In addition, many fish species have moved toward the poles in response to ocean warming, disrupting fisheries around the world.
3. Fish shrinkage
A new study (21-8-17) by researchers at the University of British Columbia explains that fish are cold blooded and cannot regulate their own body temperatures. Thus, when their waters get warmer, their metabolism accelerates and more oxygen is needed to sustain body functions. For this reason fish could shrink in size by 20 to 30 per cent if ocean temperatures rise by just 2°C (3.6°F) - about what is expected to occur around the world by the mid-21st century.
4. Drowning wetlands

Rising sea levels, partly the result of heat absorbed by the ocean, is also "drowning" wetlands. Wetlands normally grow vertically fast enough to keep up with sea level rise, but recently the sea has been rising too fast for wetlands to keep their blades above water.

Coral reefs and sea grass meadows are also in danger of "drowning" since they can only photosynthesize in relatively shallow water.
5. Ocean acidification

The ocean has absorbed about 30 percent of the carbon dioxide humans have sent into the atmosphere since the start of the Industrial Revolution – some 150 billion tons.

However, this great service, which has substantially slowed global warming, has been accomplished at great cost: The trend in ocean acidification is about 30 times greater than natural variation, and average surface ocean pH, the standard measure of acidity, has dropped by 0.1 unit - a highly significant increase in acidity.

This is damaging many ocean species that use calcium carbonate to form their skeletons and shells. Studies have shown that calcium carbonate formation is disrupted if water becomes too acidic.

Ocean acidification also appears to be affecting whole ecosystems, such as coral reefs, which depend on the formation of calcium carbonate to build reef structure, which in turn provides homes for reef organisms.
6. A disastrous positive feedback loop

Finally, acidification also appears to be reducing the amount of sulfur flowing out of the ocean into the atmosphere. This reduces reflection of solar radiation back into space, resulting in even more warming.

This is the kind of positive feedback loop that could result in run-away climate change – and of course, even more disastrous effects on the ocean.
BELGIUM, UK & GERMANY JULY 2021 - Floods in London cause huge damage to property, with temperatures soaring. Despite this, one crisis now circulating is the "global water crisis". That, in combination with the global warming crisis, of course is leading to mass crop failures, thirst and later mass starvation in hundreds of millions, unless we act now. The German states of Rhineland-Palatinate and North Rhine-Westphalia were worst hit, but the Netherlands is also badly affected.
Water covers 70% of our planet, and it is easy to think that it will always be plentiful. However, freshwater - the stuff we drink, bathe in, and irrigate our farm fields with - is incredibly rare.

Only 3% of the world's water is fresh water, and two-thirds of that is tucked away in frozen glaciers or otherwise unavailable for our use. Thus 1% is available to us.

As a result, some 1.1 billion people worldwide lack access to water, and a total of 2.7 billion find water scarce for at least one month of the year.

Agriculture uses 70% of the world's accessible freshwater, but some 60% of this is wasted due to leaky irrigation systems.

Many countries that produce large amounts of food - including India, China, Australia, Spain and the United States - have reached, or are close to reaching their water resource limits.

Concern about water availability grows as freshwater use continues at unsustainable levels. We are experiencing a global water crisis.

Three years of research show that by the year 2040 there will not be enough water in the world to quench the thirst of the world population and keep the current energy and power solutions going if we continue doing what we are doing today.
It is a clash of competing necessities, between drinking water and energy demand. Behind the research is a group of researchers from Aarhus University in Denmark, Vermont Law School and CNA Corporation in the US.

In most countries, electricity is the biggest source of water consumption because the power plants need cooling cycles in order to function, while dams evaporate water at a phenomenal rate.
IRAN - On 23rd July, protests in Khuzestan province entered their 8th day. These protests initially started due to the water shortages that have made life for Iranians there unbearable. The regime has created and worsened the water crisis in Khuzestan by adopting wrong policies. A whopping 3 billion cubic meters of water evaporates annually from dams nationwide, head of water technology development workgroup at the Presidential Office for Science and Technology said.


LAKE MEAD - As temperatures warm, the snowmelt that supplies the river decreases and more water evaporates, especially during extreme heat waves like the West is experiencing this week.

Six feet of water is an average loss of 300 billion gallons per year on top of the water withdrawn for human use and power generation. About 40 percent of the annual evaporation occurs in June, July and August — enough to supply water to 75,000 Las Vegas Valley homes for 12 months.

Excessive heat waves can easily account for more than 10 billion gallons of evaporated water this week alone. That's enough water to fill 15,000 Olympic-sized swimming pools.

SIX CHANGES TO GET OUT OF THIS MESS
1. TRANSPORT: Phase out polluting vehicles. Government aims to end the sale of new petrol, and diesel vehicles by 2040 but have no infrastructure plan to support such ambition. Marine transport can be carbon neutral.
2. RENEWABLES: Renewable energy should replace carbon-based fuels (coal, oil and gas) in our electricity, heating and transport. Conventional energy exploration companies should consider a phased transition to green alternatives.
3. HOUSING: On site micro or macro generation is the best option, starting with sustainable new homes built of renewable materials that lock carbon and are affordable. Offering planning rights free to encourage eco builds and cut out empire building councils that add significant costs and legal obstacles to hinder progress.
4. AGRICULTURE: We need trees to absorb carbon emissions from a growing population, fossil fueled air travel, and to build new homes. We need to reduce food waste and promote less energy intensive eating habits such as no meat Mondays.
5. INDUSTRY: Factories should be aiming for solar heating and onsite renewable energy generation until the grid is all solar and wind powered.
6. POLITICS: - National governing bodies need to adopt policies to eliminate administrative wastages, to include scaling down spending on war machines, increase spend on educating the public and supporting sustainable social policies that mesh with other cultures. We need an end to local empire building kleptocrats.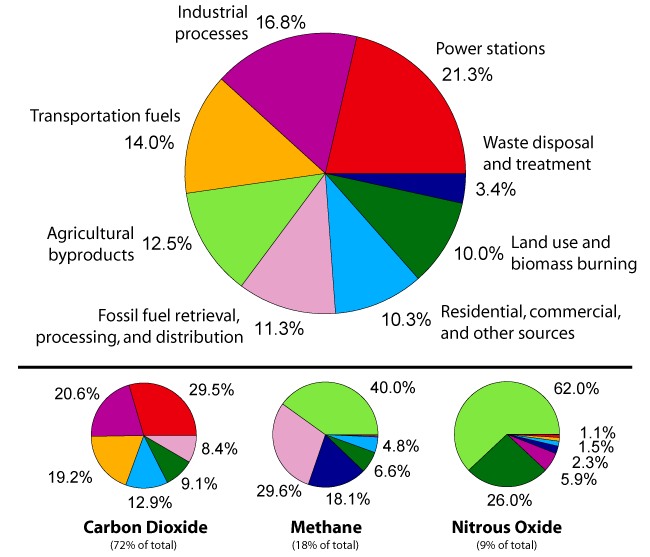 INFOGRAPHIC - Fossil fuel burning has produced about three-quarters of the increase in CO2 from human activity over the past 20 years. The rest of this increase is caused mostly by changes in land-use, particularly deforestation. Another significant non-fuel source of anthropogenic CO2 emissions is the calcination of limestone for clinker production, a chemical process which releases CO2.
Combustion of fossil fuels generates sulfuric, carbonic, and nitric acids, which fall to Earth as acid rain, impacting both natural areas and the built environment. Monuments and sculptures made from marble and limestone are particularly vulnerable, as the acids dissolve calcium carbonate.

Fossil fuels also contain radioactive materials, mainly uranium and thorium, which are released into the atmosphere. In 2000, about 12,000 tonnes of thorium and 5,000 tonnes of uranium were released worldwide from burning coal. It is estimated that during 1982, US coal burning released 155 times as much radioactivity into the atmosphere as the Three Mile Island accident. Burning coal also generates large amounts of bottom ash and fly ash.
CLIMATE CHANGE COP HISTORY
1995 COP 1, BERLIN, GERMANY
1996 COP 2, GENEVA, SWITZERLAND
1997 COP 3, KYOTO, JAPAN
1998 COP 4, BUENOS AIRES, ARGENTINA
1999 COP 5, BONN, GERMANY
2000:COP 6, THE HAGUE, NETHERLANDS
2001 COP 7, MARRAKECH, MOROCCO
2002 COP 8, NEW DELHI, INDIA
2003 COP 9, MILAN, ITALY
2004 COP 10, BUENOS AIRES, ARGENTINA
2005 COP 11/CMP 1, MONTREAL, CANADA
2006 COP 12/CMP 2, NAIROBI, KENYA
2007 COP 13/CMP 3, BALI, INDONESIA
2008 COP 14/CMP 4, POZNAN, POLAND
2009 COP 15/CMP 5, COPENHAGEN, DENMARK
2010 COP 16/CMP 6, CANCUN, MEXICO
2011 COP 17/CMP 7, DURBAN, SOUTH AFRICA
2012 COP 18/CMP 8, DOHA, QATAR
2013 COP 19/CMP 9, WARSAW, POLAND
2014 COP 20/CMP 10, LIMA, PERU
2015 COP 21/CMP 11, Paris, France
2016 COP 22/CMP 12/CMA 1, Marrakech, Morocco
2017 COP 23/CMP 13/CMA 2, Bonn, Germany
2018 COP 24/CMP 14/CMA 3, Katowice, Poland
2019 COP 25/CMP 15/CMA 4, Santiago, Chile
2020 COP 26/CMP 16/CMA 5, Glasgow, Scotland
2021 COP 26/ Glasgow, Scotland 1-12 November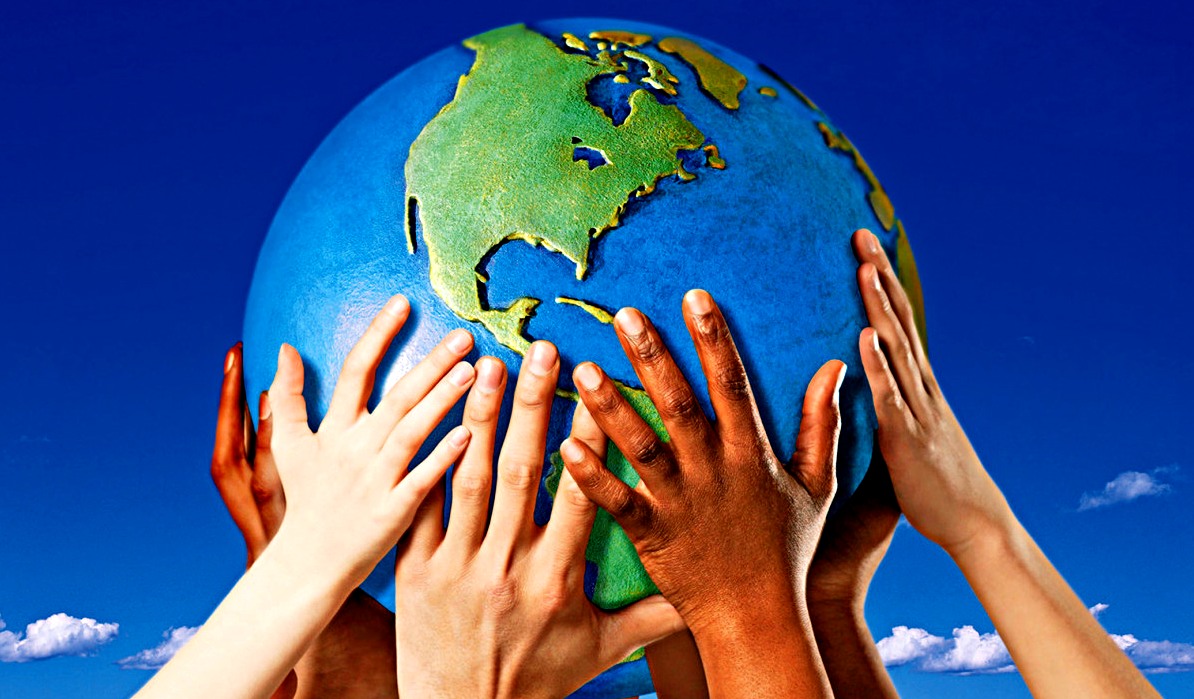 DESERTIFICATION COP HISTORY
| | |
| --- | --- |
| COP 1: Rome, Italy, 29 Sept to 10 Oct 1997 | COP 9: Buenos Aires, Argentina, 21 Sept to 2 Oct 2009 |
| COP 2: Dakar, Senegal, 30 Nov to 11 Dec 1998 | COP 10: Changwon, South Korea, 10 to 20 Oct 2011 |
| COP 3: Recife, Brazil, 15 to 26 Nov 1999 | COP 11: Windhoek, Namibia, 16 to 27 Sept 2013 |
| COP 4: Bonn, Germany, 11 to 22 Dec 2000 | COP 12: Ankara, Turkey, 12 to 23 Oct 2015 |
| COP 5: Geneva, Switzerland, 1 to 12 Oct 2001 | COP 13: Ordos City, China, 6 to 16 Sept 2017 |
| COP 6: Havana, Cuba, 25 August to 5 Sept 2003 | COP 14: New Delhi, India, 2 to 13 Sept 2019 |
| COP 7: Nairobi, Kenya, 17 to 28 Oct 2005 | COP 15: 2020 |
| COP 8: Madrid, Spain, 3 to 14 Sept 2007 | COP 16: 2021 |
BIODIVERSITY COP HISTORY
| | |
| --- | --- |
| COP 1: 1994 Nassau, Bahamas, Nov & Dec | COP 8: 2006 Curitiba, Brazil, 8 Mar |
| COP 2: 1995 Jakarta, Indonesia, Nov | COP 9: 2008 Bonn, Germany, May |
| COP 3: 1996 Buenos Aires, Argentina, Nov | COP 10: 2010 Nagoya, Japan, Oct |
| COP 4: 1998 Bratislava, Slovakia, May | COP 11: 2012 Hyderabad, India |
| EXCOP: 1999 Cartagena, Colombia, Feb | COP 12: 2014 Pyeongchang, Republic of Korea, Oct |
| COP 5: 2000 Nairobi, Kenya, May | COP 13: 2016 Cancun, Mexico, 2 to 17 Dec |
| COP 6: 2002 The Hague, Netherlands, April | COP 14: 2018 Sharm El-Sheikh, Egypt, 17 to 29 Nov |
| COP 7: 2004 Kuala Lumpur, Malaysia, Feb | COP 15: 2020 Kunming, Yunnan, China |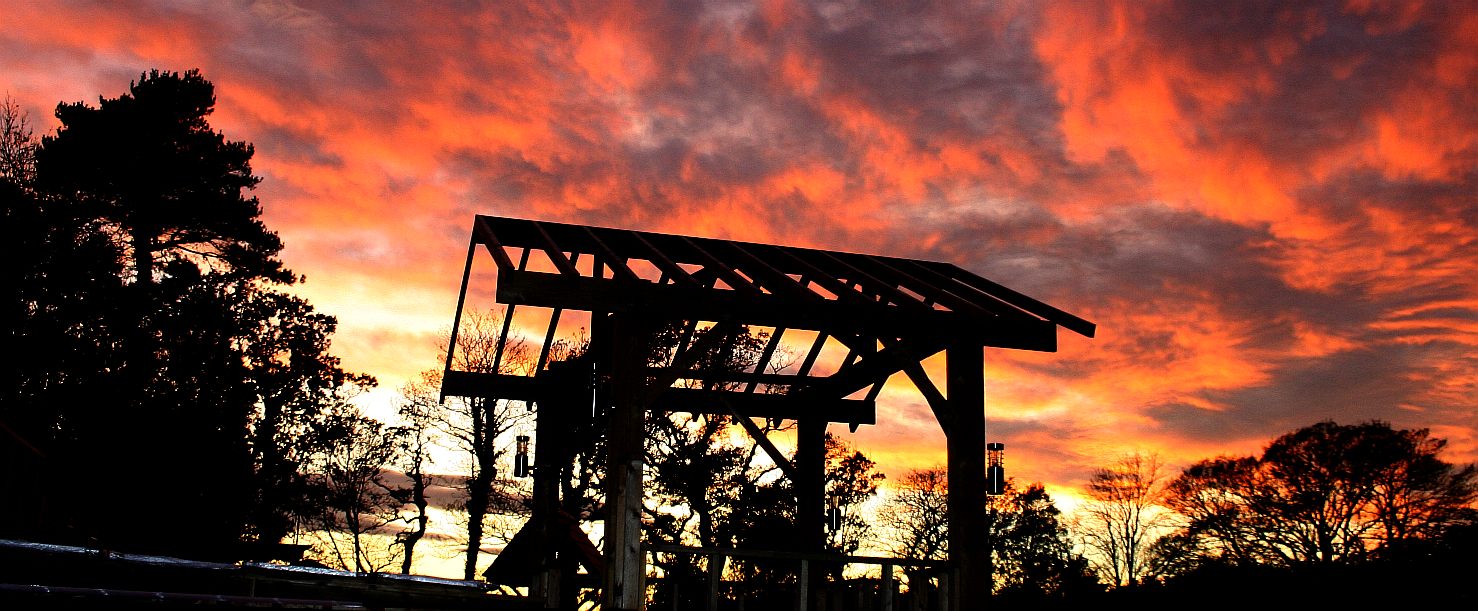 The sky at night in Sussex, usually a Shepherd's delight, but now looking like a warning.
Please use our A-Z INDEX to navigate this site