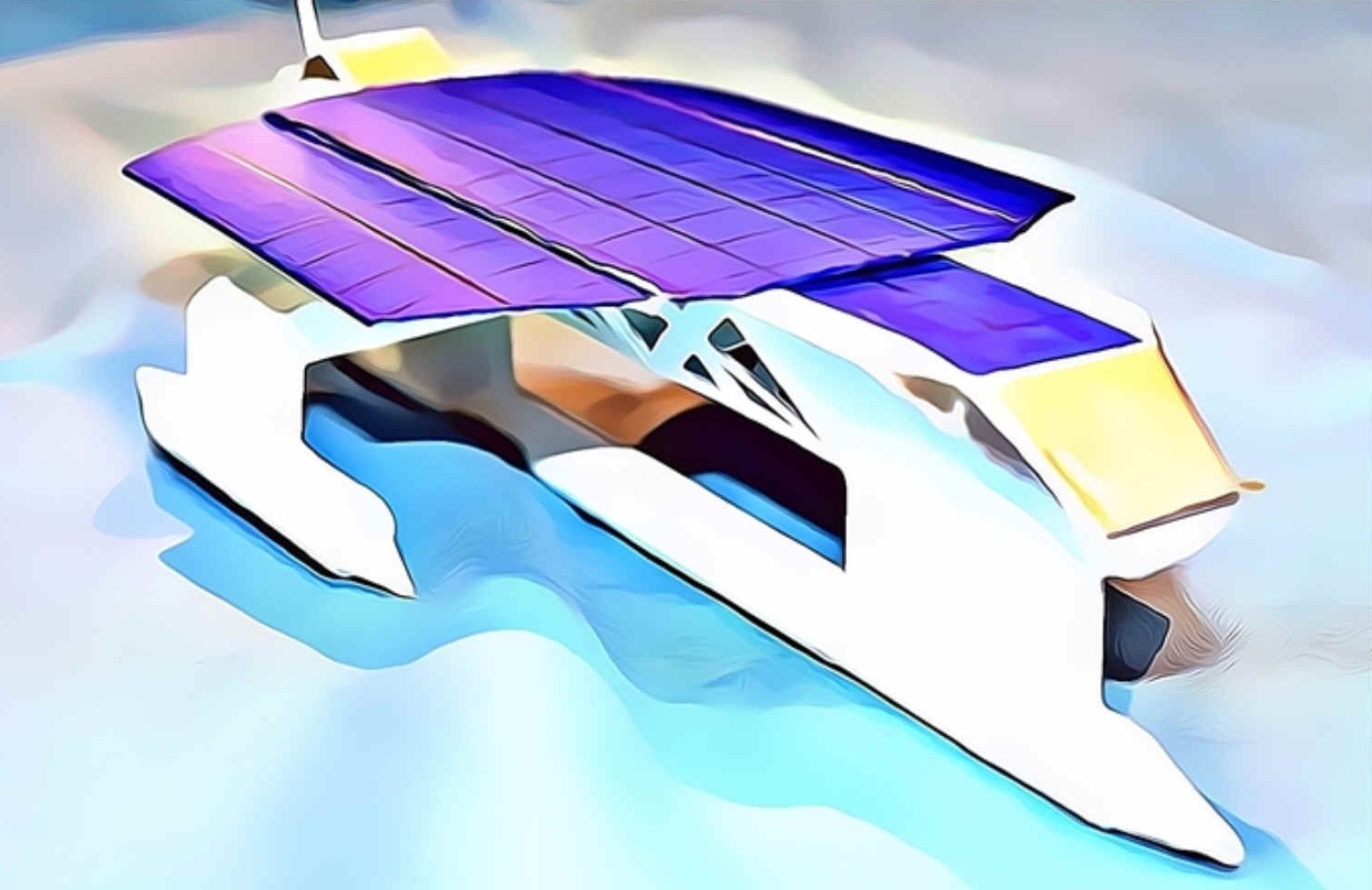 It all started with this tiny model, made of paper and cardboard. It floated perfectly, with the central hull just submerged for low drag running, and the outriggers just skimming the surface, to provide stability.
In the years that followed the swing wing system and wind turbine boom were developed on a land vehicle. The idea is to combine a rotary sail generator with solar panels to allow faster blue water transits, allied to advanced computer navigation for green lanes.
The Elizabeth Swann is an in-progress design study, under development, in the hope of defining technical solutions that will allow this high performance vessel to beat the present water speed record for solar powered vessels.
For this we need robotic trimming of the solar and wind harvesting apparatus, linked to geographical weather conditions and current location, for efficient course prediction and route optimisation.
To enable this we use Hal AI, coupled to Captain Nemo, the name for our autonomous navigation autopilot system.
The Elizabeth Swann is a leading edge design with many innovative features designed to increase our knowledge and mastery of the sea.
She needs no diesel or other fossil fuels to travel from waypoint to waypoint, and no crew to hoist the mast or control the solar panels.
That is our dream and ambition. Are we asking too much from the scientists of today? We think not.
DRAFT SPECIFICATIONS

Autonomy level: Fully energy autonomous, and unmanned ready
Navigation: COLREGS compliant autonomy when 'Captain Nemo' autopilot engaged
AI: Onboard geospatial data harvesting 'Hal' system