TEIGNBRIDGE PROPELLERS - Teignbridge Propels the Mayflower Autonomous Ship


Teignbridge Propellers Int. Ltd. is proud to be supporting the pioneering Mayflower Autonomous Ship with a propulsion system to safely propel her on her missions around the world.

Designed and built to cross oceans autonomously and gather vital environmental data, the Mayflower Autonomous Ship (MAS) needs to have reliability at its core. Launched last week onto the Plymouth Sound, MAS will spend the next 6 months in sea trials and undertaking a number of research missions, before attempting to cross the Atlantic in Spring 2021.
ProMare – the marine research non-profit behind MAS – has stipulated that all partner companies involved in the project are experts in their field. These partners must deliver the optimum products that can be relied upon despite the harshest ocean conditions. Teignbridge is proud to be one of those trusted partners who were selected to support a world-leading innovation project such as the Mayflower Autonomous Ship.
As a Devon based company, we are proud to have provided the propulsion package including a custom-designed four-blade Hi Skew propeller for this feat of pioneering engineering. Teignbridge has unrivalled propeller design expertise supported by advanced software and hardware which is available to all of our customers regardless of the design of vessel and voyage profile. However, this is not the first autonomous vessel our team have supplied lately. Electric propulsion systems are becoming more and more frequent – we look forward to many more projects like this in future.

Mark Phare Sales and Marketing Director of Teignbridge is quoted as saying:
"This is a fantastic project that speaks to the future of marine exploration and the transformation of the shipping industry at large. Powered by AI and the energy from the sun, the new Mayflower provides a cost-effective and flexible platform for gathering data about the health of the ocean. Teignbridge is renowned for pioneering innovation and cutting edge technological solutions in the propulsion field. Naturally, we are very proud to have supported and to be associated with this project. We will be watching the progress of the MAS with great interest as she sets sails into the future."


CONTACTS

Teignbridge Propellers
Great Western Way
Forde Road, Newton Abbot
United Kingdom
TQ12 4AW
Tel: +44 1626 333377
Email: sales@teignbridge.co.uk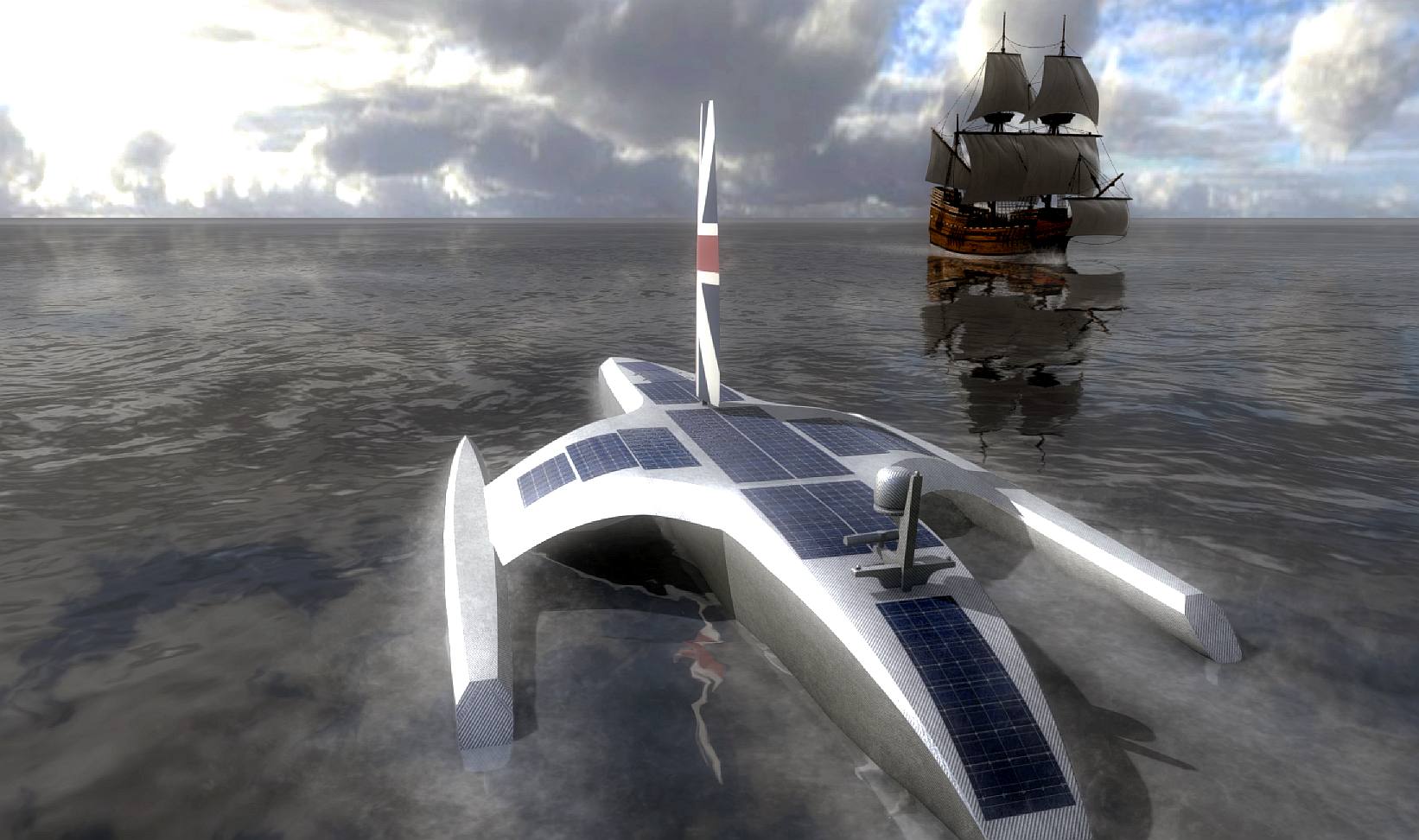 LINKS & REFERENCE
https://teignbridge.co.uk/
https://mas400.com/
https://newsroom.ibm.com/then-and-now