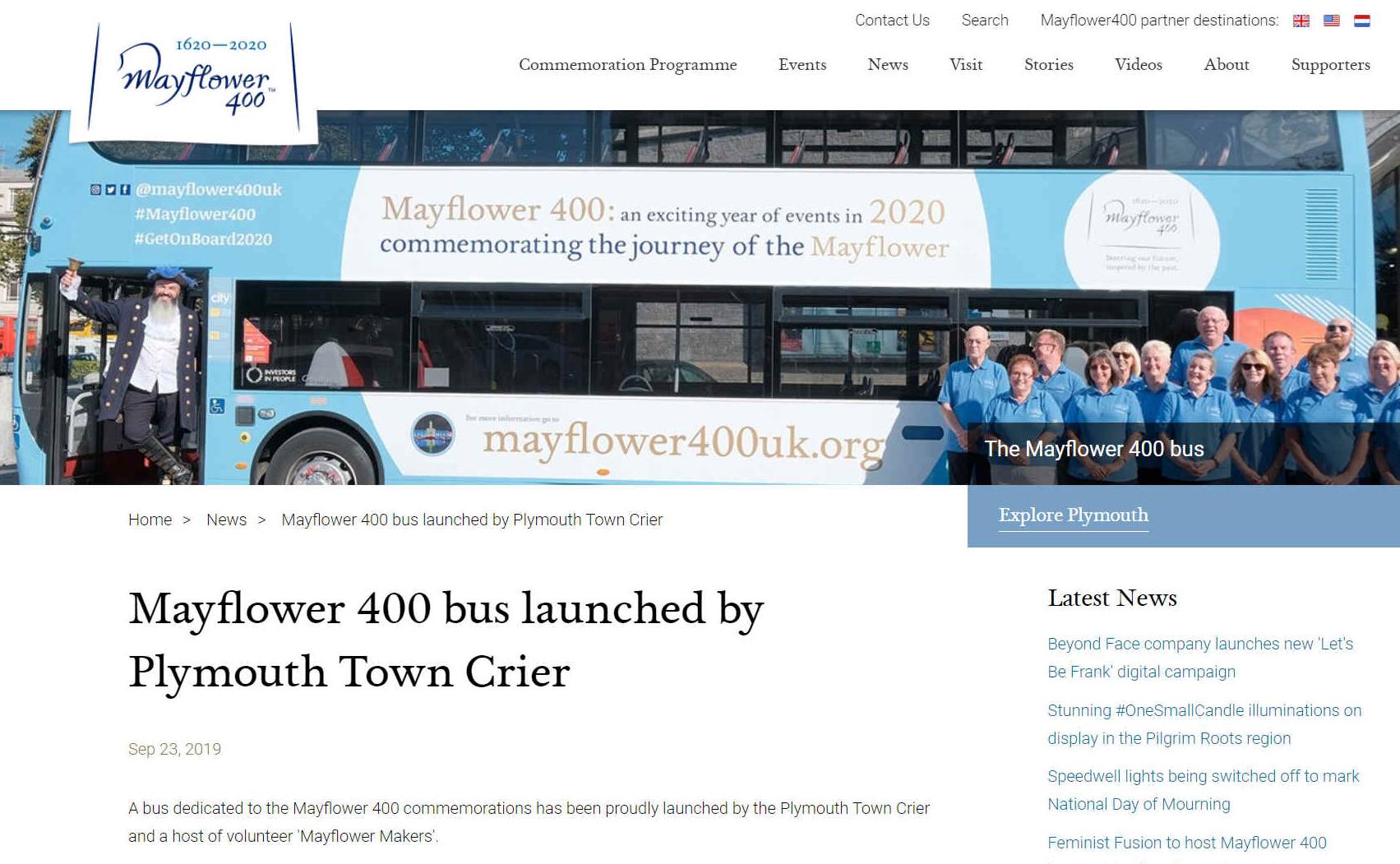 CITY BUS PLYMOUTH - Is a MAS400 partner. Pictured left is Town Crier John Pitt. Pictured right are Mayflower Makers Colin Briggs, Kim Cox, Nick Crawford-Jepson, Adam Dew, Dionne Haynes, Sue Honey, Marie Kay, James Kay, Trudi Leon-Martin, Rachel Mathis, Neil Minion, Marilyn Nicholas, Rose Padwick, Kay Ringwood, Paul Spray, Wendy Townsend.


Mayflower 400 bus launched by Plymouth Town Crier - Sep 23, 2019

A bus dedicated to the Mayflower 400 commemorations has been proudly launched by the Plymouth Town Crier and a host of volunteer 'Mayflower Makers'.

The new bus has been specially designed to promote the 2020 programme of events in Plymouth and will travel around the city between now and the end of next year.

It was unveiled outside Plymouth Guildhall by the new Town Crier for Mayflower 400 John Pitt and a team of Mayflower Makers - the volunteers who will support the year of Mayflower 400 and help spread the word about the anniversary commemorations.

The bus will travel on Plymouth Citybus routes adorned with its message about the exciting events in Plymouth, which begin with Illuminate this November.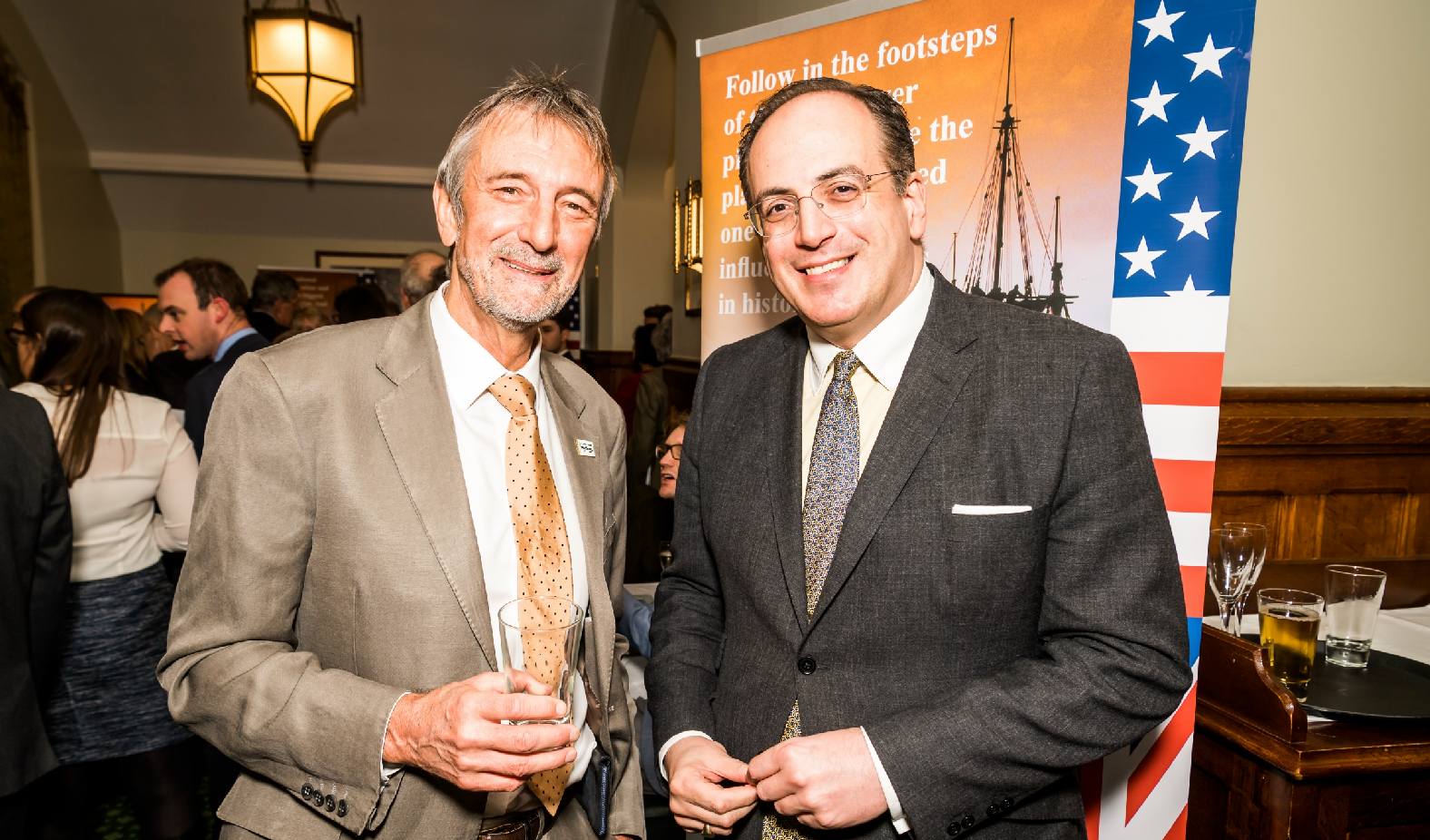 ARTS COUNCIL - Adrian Vinken Arts Council chair, with Michael Ellis, Minster for arts, heritage and tourism. They awarded £700,000 to promote this important event.
ARTS COUNCIL FUNDING
The Mayflower 400 international programme, a four-nation commemoration marking the sailing of the Mayflower ship in 1620 from England to the New World, has officially been launched.

The Mayflower 400 commemoration will explore all aspects of the Mayflower history and legacy reflecting the core themes of imagination, humanity, freedom and future. The programme encompasses a national visitor trail of 11 destinations in England, 12 months of cultural and events activity in addition to heritage, community, sporting and volunteering aspects.

The event, which took place in the House of Commons saw global representatives unite from all of the four nations, sending a clear message from all, regarding the strength and significance of the relationship between the UK, Netherlands and the United States of America.

Darren Henley, Chief Executive, Arts Council England is quoted as saying: "We're proud to be working closely with the Mayflower 400 team and to be strengthening cultural connections with our American partners from the Wampanoag community and British consulate in Massachusetts – these connections will help to boost the flow of talent that is so crucial to the arts and creative industries, one of the fasted growing economic sectors in England."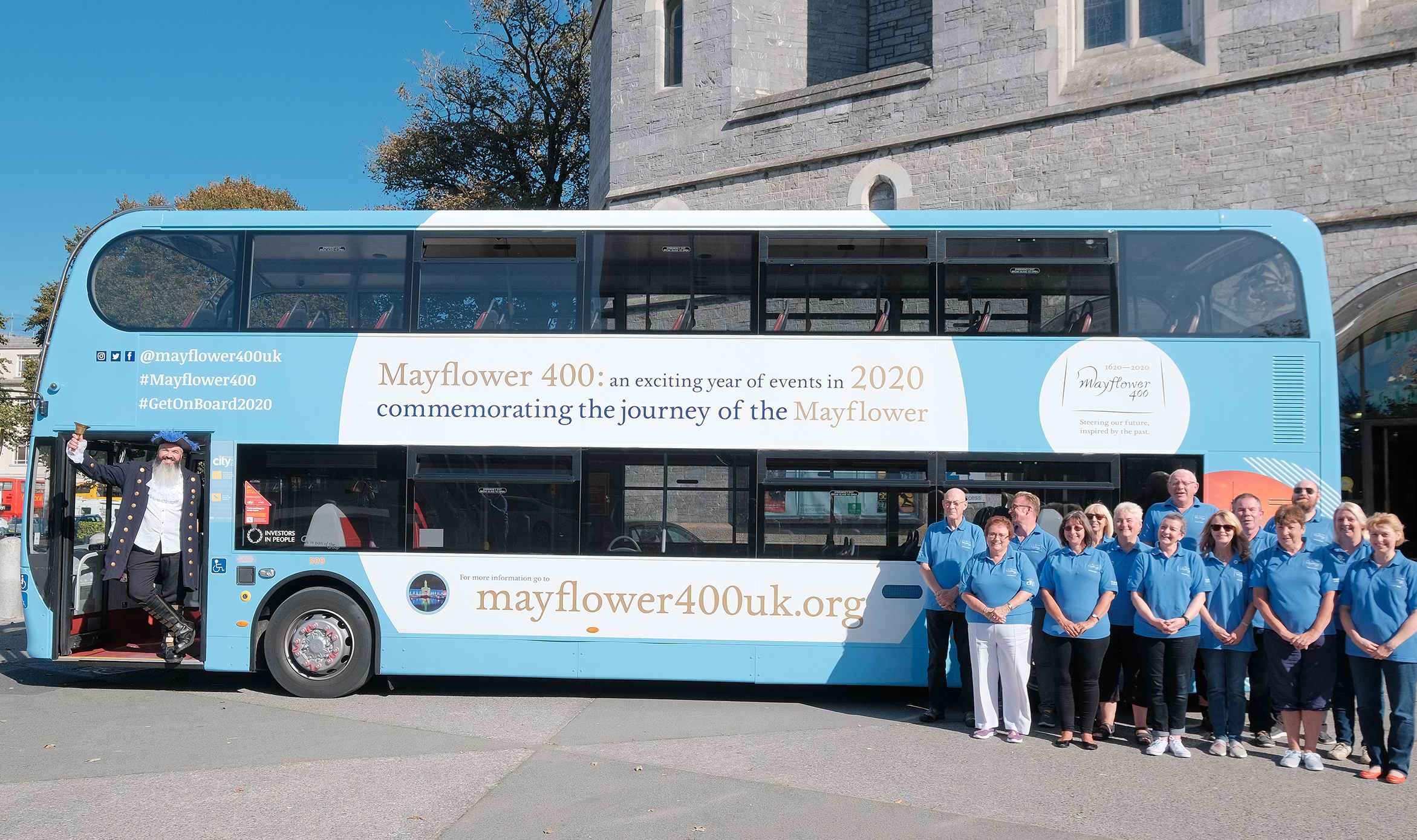 PUBLIC TRANSPORT - In the transition to clean city transport, buses like this may one day run on hydrogen and be electrically propelled. For this to happen we need a clear energy strategy linked to a transport infrastructure plan. As of 2020, there is no action plan that effectively deals with transport and electricity supply. The UK is potentially hydrogen rich, because of the Scottish Highlands and wind turbines aplenty.
The Art of the Possible cultural programme will benefit from £700,000 of Arts Council National Lottery funding, creating unprecedented opportunities for people in cities across the UK, to consider afresh the meaning of the ship that set sail from the Mayflower steps some 400 years ago.

As well as supporting a new large-scale music theatre collaboration between the Wampanoag and Plymouth and musician Seth Lakeman, and other cultural experiences, this Arts Council award will enable 'Wampum Belt' – a touring heritage and arts project partnered with the British Museum and Wampanoag artists.

Speaking about 'Wampum Belt', Paula Peters of the Wampanoag Advisory Committee is quoted as saying: "Wampum belts, if you can imagine, are as important to us as the crown worn by your queen. While several such belts are held in archival storage by the British Museum, the one that eludes the Wampanoag, the one we are desperate to find, is the one that belonged to Metacom, who was called King Philip by the English.

It was taken from him at the end of that tragic conflict nearly 350 years ago and we have longed for it ever since. While we continue to search for Metacom's belt, we will engage our tribal artisans in a major undertaking to create a new wampum belt for the Wampanoag Nation."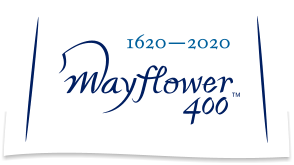 CONTACTS

Plymouth Citybus Limited
1 Milehouse Road
Milehouse
Plymouth, Devon, PL3 4AA

01752 662271
customer.experience@plymouthbus.co.uk
Plymouth City Council

Tom Cox - Project Manager, Plymouth Mayflower 400
Tom.Cox@plymouth.gov.uk

Darin Halifax - Senior Policy Advisor
darin.halifax@plymouth.gov.uk
+44 (0)1752 305446

Hannah Harris - Plymouth Culture
hannah@plymouthculture.co.uk

Jane McDonald - Executive Assistant
jane.macdonald@plymouth.gov.uk

Mark Lovell - Sports Programme
Mark.Lovell@pafc.co.uk

Marketing and communications

Mark Howell - Director Communications and Marketing
01752 305694
Mark.Howell@plymouth.gov.uk

Sarahjane Funnell-Kemp - Marketing Executive
01752 305694
Sarahjane.Funnell-Kemp@plymouth.gov.uk

Sarah Walters - Commercial manager
Sarah.Walters@plymouth.gov.uk
01752 304582 & 07779 544800

Mayflower 400th

General enquires - info@mayflower400uk.org

Pilgrim Roots

Anna Scott - Heritage Consultant and Public Historian for Pilgrim Roots region including:
- Gainsborough
- Scrooby and Babworth
info@pilgrimroots.org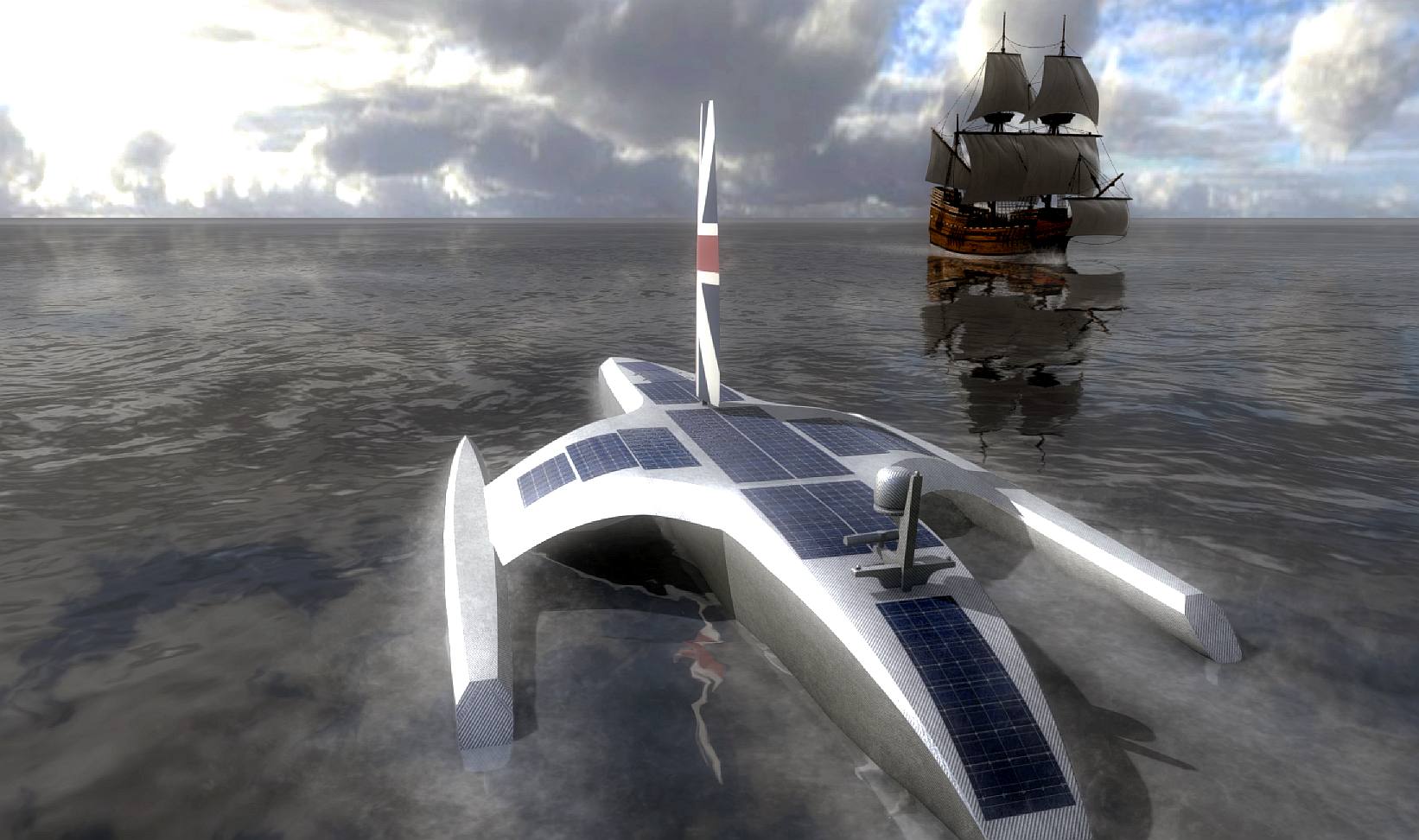 LINKS & REFERENCE
https://www.mayflower400uk.org/news/2019/september/mayflower-400-bus-launched-by-plymouth-town-crier/
https://www.plymouthbus.co.uk/
https://mas400.com/
https://newsroom.ibm.com/then-and-now