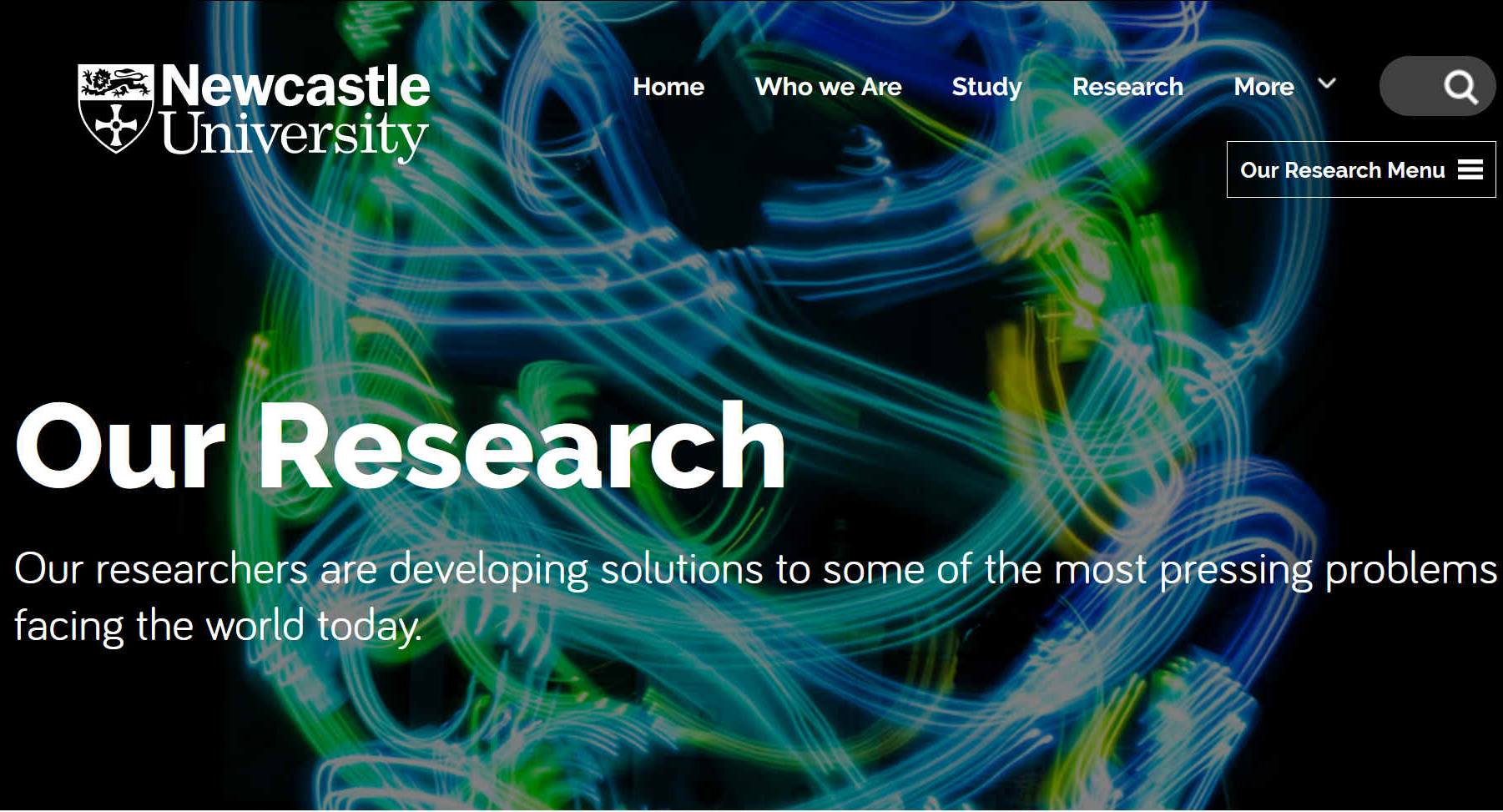 NEWCASTLE UNIVERSITY - Is a Mayflower MAS400 partner. Mayflower 400 2020 commemorates the 400th anniversary of the Mayflower's pioneering voyage to America in 1620. The University is working in partnership to commemorate this historic voyage.
Measuring the ocean from an autonomous, yacht-sized, robotic ship (Ref: OP2168)
Keywords: Mayflower autonomous ship, ocean signals, GNSS

One Planet Research Theme: Climate & Climate Change | Earth System Processes | Anthropocene | Environmental Informatics

Lead Supervisor: Dr Nigel Penna

Key Research Gaps and Questions:
1. Which oceanographic signals may be measured with the new Mayflower Autonomous Ship?
2. Can this type of platform be used to survey and monitor remote ocean regions?

Project Description:
The ocean's dynamic topography, currents and wave field provide key information on heat, freshwater, chemical and mechanical energy transfers between the atmosphere and the ocean. Such exchanges will be modified by and affect climate change
Measurements of these fields are limited because of high ship survey costs, and the low spatial/temporal resolution of satellite data. The use of unmanned surface vessels (USVs) as platforms for ocean observations is now emerging to overcome these observing system limitations.
An exciting new development for ocean science is the Mayflower Autonomous Ship (https://mas400.com/), a solar and biodiesel powered, self-piloting USV which IBM is helping to develop (https://www.bbc.co.uk/news/technology-50047449).
In April 2021 this vessel is planned to travel the route taken by the original Mayflower across the Atlantic 400 years ago. Various specifically tailored research missions will take place onboard during the voyage.
From high-specification on-board instrumentation, including geodetic Global Navigation Satellite System (GNSS) receivers, inertial measurement units, anemometers and current meters, precise in-situ measurements of the sea surface height may be determined covering the entire spectrum of sea surface variability from waves to quasi-steady dynamic topography and geoid.
The project will first investigate which oceanographic signals can be determined using the Mayflower sensors and with what accuracy, notably high frequency wind waves and swell, short-term and more persistent dynamic topography signals, and geoid shape.
The project will not only demonstrate the benefit of the Mayflower as a new ocean measurement platform, but from its multiple missions, will then improve our understanding of ocean currents and their dynamics and their response to changing winds and surface fluxes (and gravity variations) in under-observed regions anywhere in the global ocean.
The student will analyse the Mayflower Autonomous Ship sensor data collected from initial local sea trials near to Plymouth, the Atlantic crossing and follow-on missions, and use such data to compare with and enhance output from ocean circulation models, thus improving our understanding surface and upper ocean fields and hence of the ocean response to climate change.
CASE partner IBM Research Europe will provide access to High Performance Computing to help with data processing, analysis and modelling.

Prerequisites:
Good Master's or Bachelor's degree in a mathematical-based subject (e.g. maths, physics, oceanography, geophysics, engineering, surveying). For more information contact: Nigel Penna (nigel.penna@newcastle.ac.uk).
PLYMOUTH - Has ties to the Royal Navy who operate nuclear powered submarines with Trident, nuclear ICBMs as part of their payload, in denial of the recent United Nations ban on such weapons.
THE MAYFLOWER AUTONOMOUS SHIP
According to various websites, the Mayflower Autonomous Ship (MAS) will begin its journey across the Atlantic Ocean at some time in 2021. The launch of the project was to, commemorate the 400th anniversary of the Pilgrim Fathers' voyage to the new world.

Like its namesake in 1620, MAS will rely to some extent on favourable weather to complete its crossing as it will be powered by state-of-the-art renewable energy technology.

The 2020 Mayflower will also carry a research pod, featuring sensors and other equipment which scientists hope will pave the way for ground-breaking research into ocean conditions, marine pollution and conservation, and autonomous navigation.

The project was first conceived in 2014, since when the partners – all with roots in Plymouth, Britain's Ocean City – have been refining designs to ensure it can survive whatever conditions the Atlantic Ocean will throw at it.

Those refinements also include ensuring it can be used beyond this voyage and become a prototype for autonomous marine research and exploration in the future.

MAS is being coordinated through a partnership headed by ProMare, a non-profit corporation and public charity established to promote marine research and exploration throughout the world. Though Msubs has potential military conflicts of interest, having secured a Royal Navy contract. MSubs, which has over 20 years' experience in mechanical engineering, composites, electrical, electronic and software design, will construct the vessel.

Fredrik Soreide, the ProMare Project Director, is quoted as saying:

"The original Mayflower voyage was all about exploration into a new world, and this project is to a large extent the same. It takes autonomous marine vessels to a new level and opens up countless scientific possibilities. We have made considerable progress over the past three years, and it is exciting to now see our vision taking shape as we continue preparations for the crossing next September."

The final agreed design is for a trimaran-style vessel that includes three research pods packed with state-of-the-art monitoring equipment that will include acoustic, nutrient and temperature sensors, along with water and air samplers, that can create a picture of ocean conditions and mammal behaviour across the Atlantic.

The hull was constructed at a shipyard in Poland, and fitted out in Plymouth in Spring 2020, where the final outfitting and testing was to be completed under the direction of ProMare and MSubs.

Brett Phaneuf, Managing Director of MSubs, is quoted as saying:

"This ship, the third Mayflower, will appropriately commemorate its predecessor's voyage 400 years ago. It will also allow us to usher in a new phase of research with state-of-the-art technology. It enables us to once again put Plymouth on the map and celebrate the huge diversity of talent we have here, people who are interested in new beginnings and like to lean forward into new opportunities."
NOVEMBER 20 2020 - Citizens' assembly on climate change

Two Newcastle University experts have been appointed to advise on efforts to tackle climate change in the North East.

Dr Sara Walker, Director of the National Centre for Energy Systems Integration, based at Newcastle University, and Dr Stephen Elstub, Reader in the School of Geography, Politics and Sociology, have joined the oversight panel for the North of Tyne Citizens' Assembly on climate change.

Comprised of key stakeholders and independent experts, the Oversight Panel provides expertise to the North of Tyne Combined Authority to help in the delivery of the citizens' assembly. The panel decides on the questions that the assembly will consider and agrees on which expert witnesses will be called to provide testimony to the assembly participants.

Sara is providing her expertise in the decarbonisation of energy and buildings and general climate change policy. She said: "I am looking forward to working with other members of the Oversight Panel for the North of Tyne Citizens Assembly on climate change. I will be contributing my expertise on energy to help ensure that the questions set for the assembly are appropriate."

Stephen is an expert in public engagement through citizens' assemblies and is providing his expertise in that. He said: "I'm delighted to be on the Oversight Panel for the North of Tyne Citizens' Assembly on climate change. I'll be drawing on lessons learnt from my research of other citizens' assemblies to help ensure that it is a robust democratic and meaningful process."

Citizens' Assemblies differ from other forms of public engagement because their members are randomly-selected to form a representative sample of the population to consider an issue in depth and produce recommendations for decision-makers.

Fifty members of the public from Newcastle, North Tyneside, and Northumberland will be chosen to hear from expert witnesses and make policy recommendations for tackling climate change in the region.

North of Tyne is the first English region to run a Citizens' Assembly on climate change. The assembly will examine a specific set of issues relating to climate change and produce recommendations for the North of Tyne Cabinet to consider.

Jamie Driscoll, North of Tyne Mayor, said: "The climate emergency is real and urgent. But we need to take people with us if we are to tackle it effectively.

"The Oversight Panel helps us to do this. We've got a broad mix of people on board: academics, activists, business, unions, volunteers, and our local authorities are all represented.

"We're asking them to make our North of Tyne Citizens' Assembly as good as it can be."


DECEMBER 5 2018 - XPRIZE SHELL OCEAN DISCOVERY

UK team set to take on the world in Shell Ocean Discovery XPRIZE final

A team of North East-based subsea engineering experts are preparing to represent the UK in the final of the prestigious $7m Shell Ocean Discovery XPRIZE competition to map the sea floor.

This month TeamTao, the only UK team and one of the smallest to reach the grand final of the Ocean XPRIZE, head to Greece to field test their technology in the last round of the prestigious international competition, which aims to create next generation tools and techniques for rapid, unmanned ocean exploration and discovery.

The designated competition area is roughly 500 sq km of seafloor, which is equivalent to an area the size of Paris. The teams get 24 hours to map as much of the area as possible at a resolution of 5m horizontally and 0.5m vertically. There can be no human intervention and the equipment must fit within a 40ft container.

Mapping the seafloor

During the final round testing, TeamTao will showcase their autonomous swarm system technology, and compete against seven other teams from around the world to map the largest area of seafloor in deep waters off the coast of Greece near the port city of Kalamata.

TeamTao will demonstrate the capability and efficiency of their swarm system of subsea drones and an autonomous surface deployment and recovery vessel to chart the seafloor and identify 10 archaeological, biological or geological features of interest at any depth.

Based in the National Centre for Subsea and Offshore Engineering at Newcastle University, TeamTao brings together experts from UK-based subsea engineering specialist Soil Machine Dynamics (SMD) and Newcastle University.

Dale Wakeham, SMD Design Engineer and TeamTao Project Leader, said: "The team has been working tirelessly during the last six months to develop and refine the technology and we are looking forward to representing the UK in such a prestigious international arena.

"The Ocean XPRIZE competition presents a significant challenge but we are using it as an opportunity to accelerate development and showcase to the world what the future of subsea survey looks like."

Dr Jeff Neasham, the team's sonar expert and a Senior Lecturer at Newcastle University, added: "Newcastle University is immensely proud to be part of TeamTao and to have reached the final of the Ocean X-prize Competition.

"It has been hugely challenging to develop an innovative seabed mapping solution from scratch and we are very excited to see how this technology can impact ocean exploration in the future."

'Ambitious dream on a minimal budget'

Mike Jones, SMD CEO, said: "To reach the final has been an outstanding achievement. We began this journey with an ambitious dream on a minimal budget and secured a fantastic partner in Newcastle University to create TeamTao. Together we have engineered a truly pioneering and cost-effective method of rapidly mapping the ocean floor and water column.

"In recent months, we've also received further support from a number of partners and generous sponsors, including UK Research and Innovation. This has enabled us to scale-up operations dramatically, and while there is still a lot of hard work to do, we're on track to demonstrate oursystem's capabilities, which are revolutionary both in terms of cost and speed of map generation, and once scaled up, they will change the way our oceans are monitored in future."

The Ocean XPRIZE team that comes out on top will win $4m. Second place earns $1m.

The winning team was announced in March 2019.

The competition is part of XPRIZE's 10-year Ocean Initiative – a commitment made to launch five multi-million dollar prizes by 2020 to address critical ocean challenges and inspire innovation that helps create an ocean that is healthy, valued and understood.

SMD and UK Research and Innovation (UKRI) are the title sponsors behind TeamTao. SMD is a world-leading designer and manufacturer of specialist subsea remotely operated vehicles (ROVs) based in Newcastle upon Tyne. UKRI is a national funding agency with a £6 billion budget to invest in science and research across the UK. It brings together seven Research Councils, Innovate UK and Research England. Newcastle University is a world-leader in subsea engineering and acoustics research, bringing together experts from a wide range of engineering and scientific backgrounds.

Andrew Tyrer, Robotics and AI Challenge Director at UK Research and Innovation, said: "TeamTao encapsulates all that is great about the Industrial Strategy Challenge Fund investment in Robotics and AI technologies. To see both SMD and Newcastle University develop innovative solutions so quickly to address the Shell XPRIZE challenge is awe-inspiring. As the only UK-based consortium left in the competition, I wish them every success in the forthcoming trials."

Other sponsors and supporters of TeamTao include Rajant, Sonardyne, WAM-V, Lenovo, Altair, Swansea University, Advanced Industrial Solutions, Solidworks and Volz Servos.

In addition to TeamTao representing the UK, other teams competing in the final represent Germany, Japan, Portugal, Switzerland and the United States.

To advance to the final round, the eight semi-finalist teams had to pass a technology readiness test. This included a site visit by XPRIZE staff and judges where the technology was tested against rigorous measurement criteria to show the approach was capable of meeting the operational requirements necessary for rapid, unmanned, high-resolution ocean mapping.
CONTACTS
Newcastle University
Newcastle upon Tyne
NE1 7RU
United Kingdom

Telephone: +44 (0)191 208 6000
Email: sara.walker@ncl.ac.uk
Telephone: 0191 208 7261
Merz Court 3rd floor School Office
Newcastle University

Email: stephen.elstub@ncl.ac.uk
Telephone: +44 (0)191 208 3926

Address: Department of Politics
School of Geography, Politics and Sociology
Newcastle University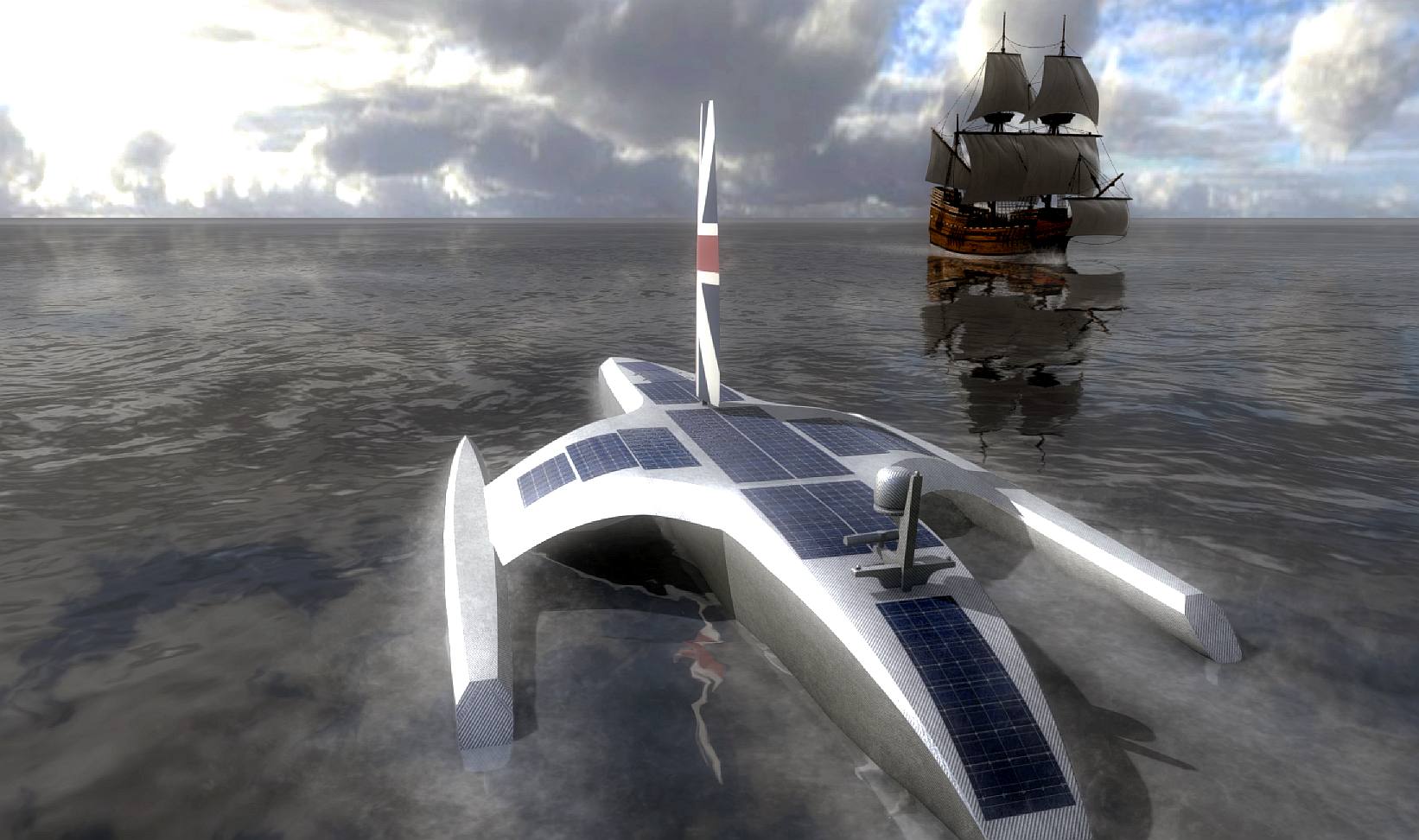 LINKS & REFERENCE
https://research.ncl.ac.uk/one-planet/howtoapply/
https://research.ncl.ac.uk/one-planet/studentships/OP2168Nigel Penna-Measuring-the-0ocean-from-an autonomous yacht-sized robotic ship
https://www.ncl.ac.uk/
https://mas400.com/
https://newsroom.ibm.com/then-and-now