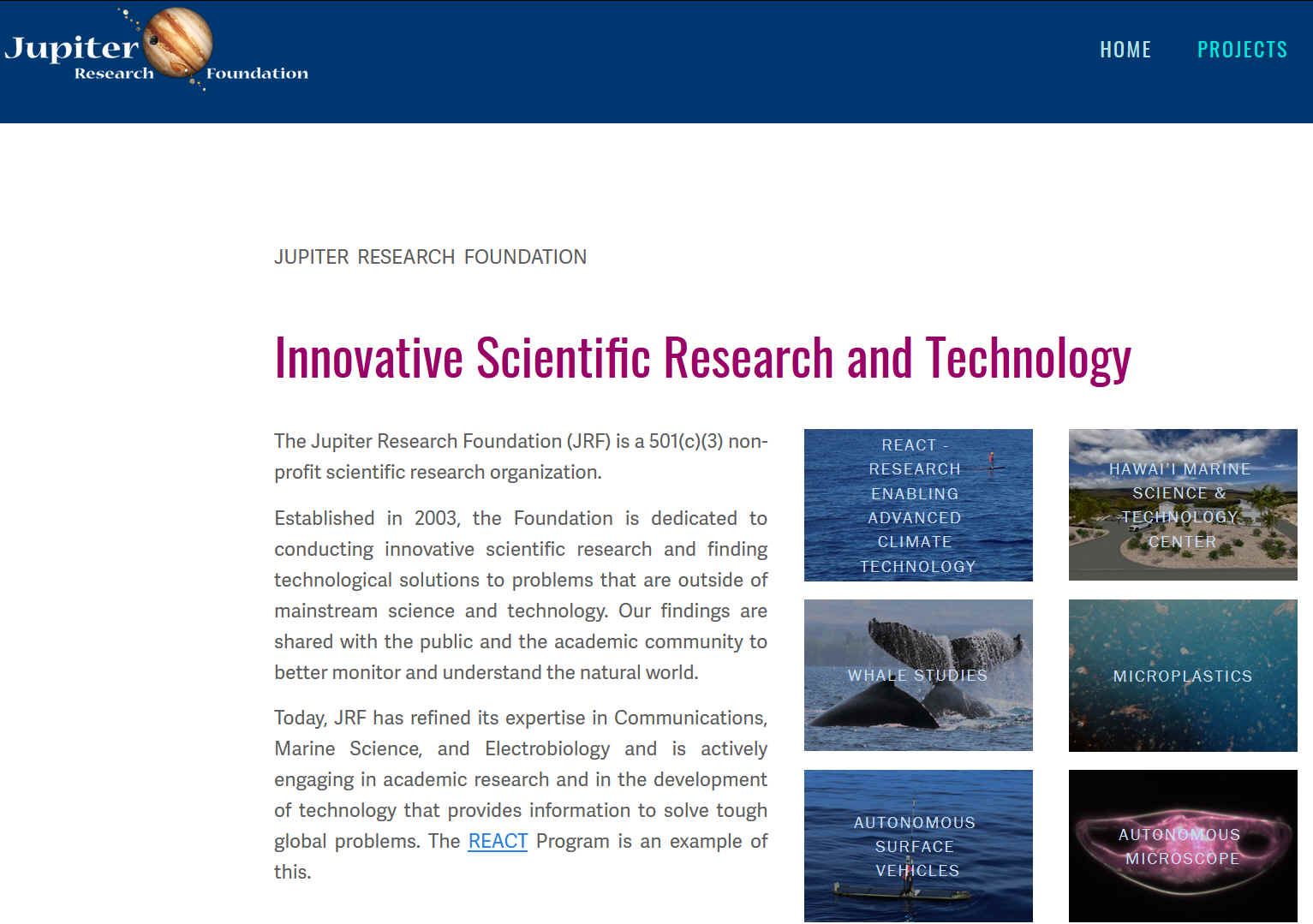 JUPITER RESEARCH FOUNDATION - Is a Mayflower MAS400 partner. Mayflower 400 2020 commemorates the 400th anniversary of the Mayflower's pioneering voyage to America in 1620.
The Jupiter Research Foundation has been operating in California and Hawai'i since 2003. Their research currently includes REACT (Research Enabling Advanced Climate Technology), Marine Mammal Monitoring, and Microplastics.

This research has direct relevance to Hawaii's very fragile ecosystem as well as to the global environment. Jupiter Research say they are looking forward to leveraging their existing Hawaiian presence, experience, and resources to create a leading-edge Marine Science and Technology Center to support our current and future global oceanic projects.

FOUNDER

Joseph D. Rizzi, Chairman & CEO is the founder of Jupiter Research Foundation. According to their website, Mr Rizzi is active in all Jupiter projects. He was chairman and co-founder of Liquid Robotics Inc., and previously a general partner at Matrix Partners LLP, a Silicon Valley venture capital firm. While at Matrix he helped launch and was on the board of many small and large companies. He also founded and ran several companies in Silicon Valley during the 1970s and 80s.


WAVE GLIDER - AUTONOMOUS SURFACE VEHICLE

In 2005, in an effort to move beyond the limitations of a near-shore moored CetaBuoy and to sidestep the intricacies and costs of deep water moorings, the Foundation explored the feasibility of an "unanchored" buoy. The team at Jupiter Research Foundation co-invented a wave-powered autonomous vehicle, called the Wave Glider®, which is capable of traveling to any specified location in the ocean, and "holding station" once it arrives.
In 2007, after successful completion of a functioning prototype, the Wave Glider project was spun off into an independent commercial business called Liquid Robotics, Inc., which completed the product development cycle and successfully performed various durability tests including a trans-pacific crossing, as well as a Mexico to Alaska voyage. This wave powered "green" vehicle is quite unlike any other vehicle that has ever been developed. It can travel to any specified location at sea, remain for a year or more without maintenance, and support a host of electronic payloads suitable for a wide variety of increasingly urgent oceanic studies.

The Wave Glider has since become the Foundation's platform for a variety of marine based projects. During the winter, the humpback whale breeding season, Wave Gliders are deployed off the Kohala Coast of the Big Island of Hawai'i from locations inshore and up to 12 miles offshore to transmit whale songs as well as other marine acoustics, in real-time, around the clock to their website.
For their Live Whale Song transmission, Jupiter have Wave Gliders equipped with hydrophones systems and can transmit the digitized, compressed mp3 files to shore over cellular phone networks as well as archive the RAW audio onboard. With this technology, wave gliders are able to be deployed and provide an inexpensive data link where ever there is a cell network. We also have the ability to transmit using the Inmarsat synchronous satellite network, allowing us to operate outside of cellular range.

By using the flexibility of the Wave Gliders, the Foundation is developing techniques to send pictures and video from camera arrays both above and below the surface.
Another project is a microscope payload that performs in-situ water sampling and transmits pictures of micro-organisms to shore in near real-time.
MAYFLOWER 400MAS
According to various websites, the Mayflower Autonomous Ship (MAS) will begin its journey across the Atlantic Ocean at some time in 2021. The launch of the project was to, commemorate the 400th anniversary of the Pilgrim Fathers' voyage to the new world.

Like its namesake in 1620, MAS will rely to some extent on favourable weather to complete its crossing as it will be powered by state-of-the-art renewable energy technology.

The 2020 Mayflower will carry a research pod, featuring sensors and other equipment which scientists hope will pave the way for ground-breaking research into ocean conditions, marine pollution and conservation, and autonomous navigation.

The project was first conceived in 2014, since when the partners – all with roots in Plymouth, Britain's Ocean City – have been refining designs to ensure it can survive whatever conditions the Atlantic Ocean will throw at it.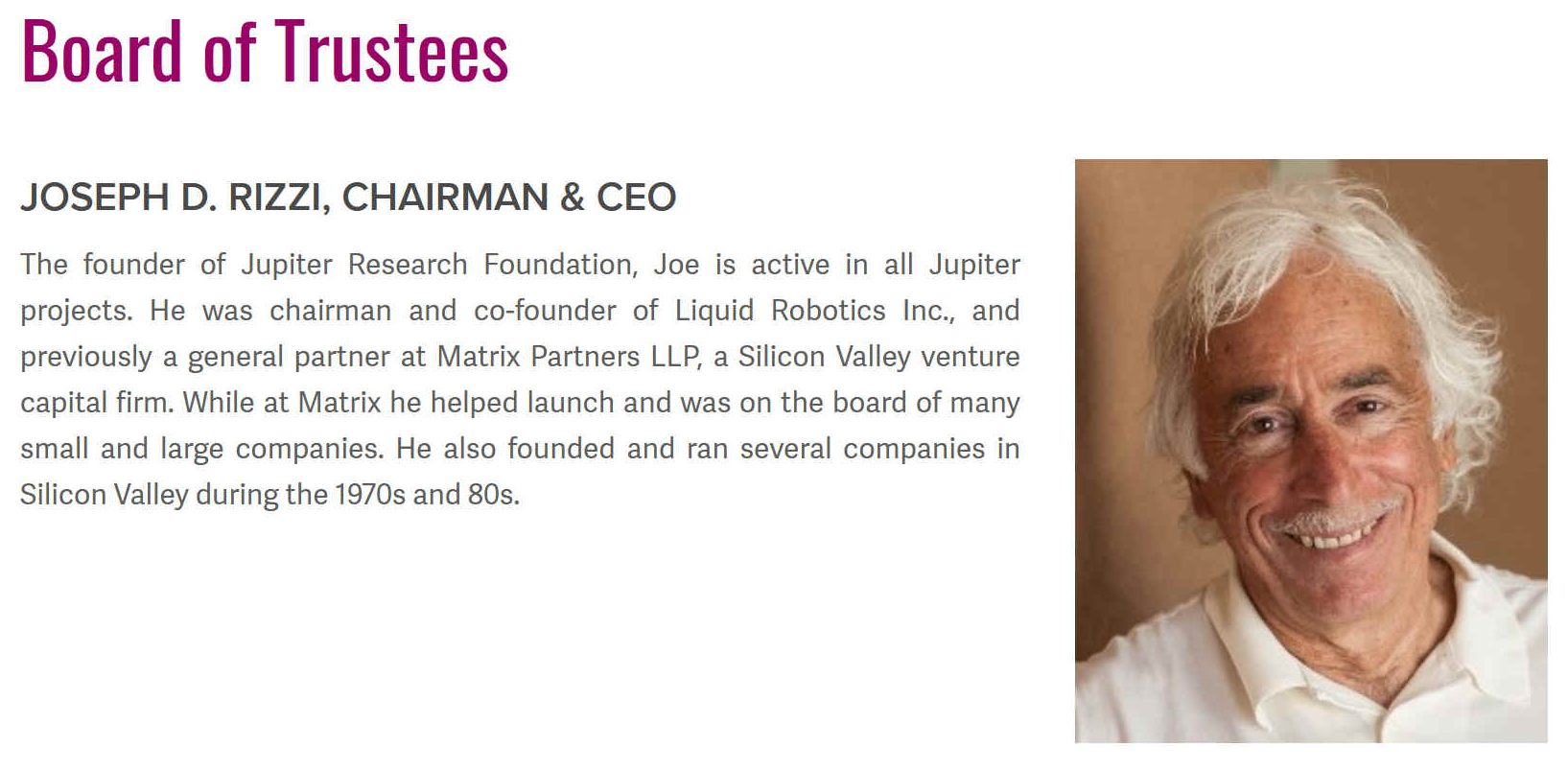 CONTACTS
Headquarters

Jupiter Research Foundation
350 Second Street, #6
Los Altos, CA 94022
Phone: (650) 947-9920
info@jupiterfoundation.org

Hawai'i

Jupiter Research Foundation
P.O. Box 44340
Kamuela, HI 96743
autonomous-surface-vehicles-info@jupiterfoundation.org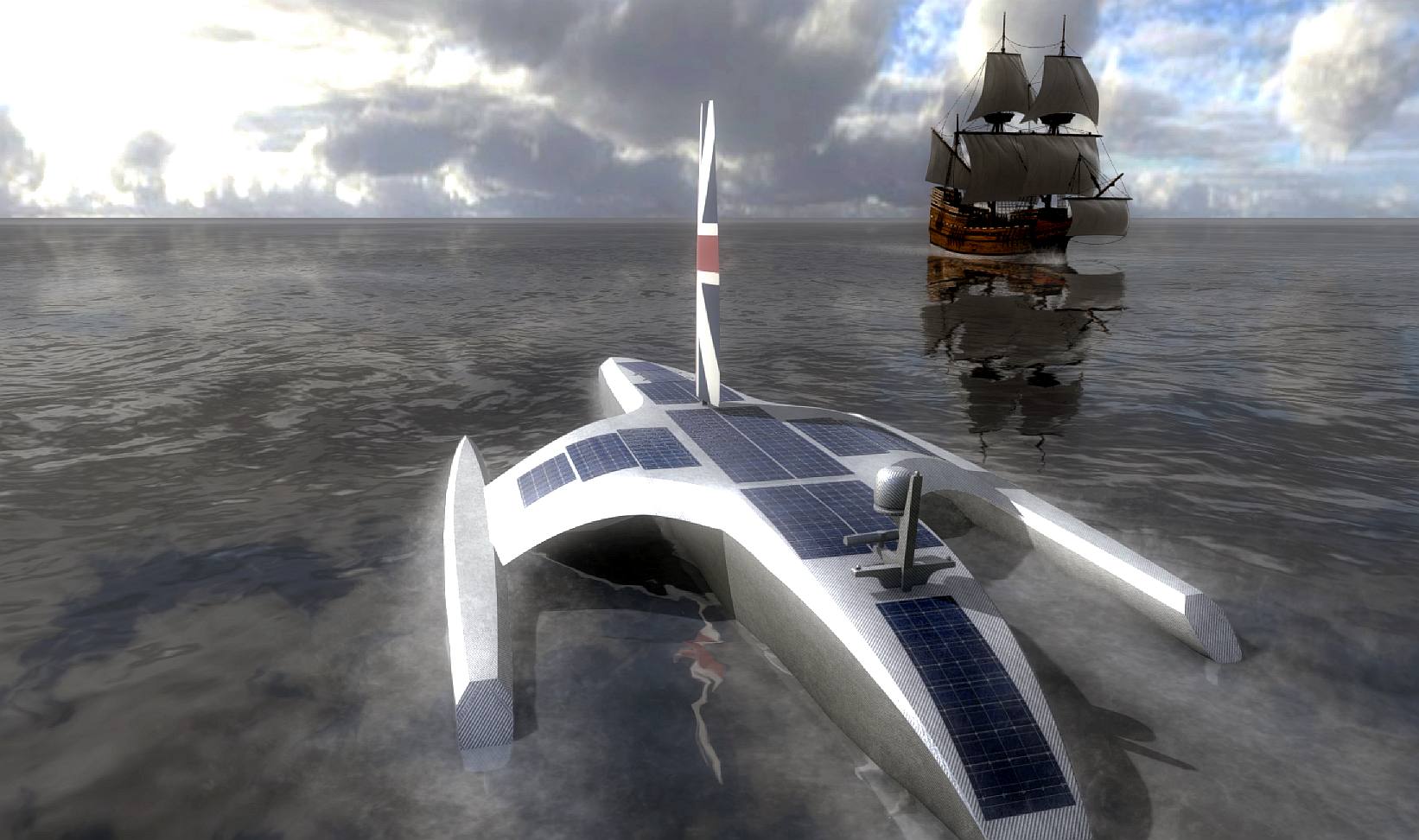 LINKS & REFERENCE
http://jupiterfoundation.org/
https://mas400.com/
https://newsroom.ibm.com/then-and-now